Algumas das nossas marcas...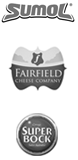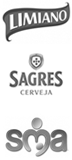 The grocery product category is endless. A sample of our miscellaneous grocery products that we carry include, canned goods, rice, pastas, olive oils, condiments, spices, and more.


Our condiment selection includes both individual serving and bulk sizes of barbecue sauce, cocktail sauce, horseradish, soy sauce, tarter sauce, Worcestershire sauce, ketchup, mustard, mayonnaise and more.
We have a broad variety of pure olive oil and vegetable oils as well as a wide range of branded dressing and mayonnaise options in many flavors and price points in both bulk and portioned packaging. Our wide assortment of salty and sweet snacks includes candy, crisps, cookies, crackers, nuts, popcorn, and more.
We also have a variety of dry goods and mixes that can be used as a side or base for an entrée. Selection includes dried beans, pasta, rice, harina pan, and more.