Some of our brands...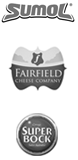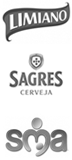 Compal 100% Laranja do Algarve
To have the best Orange nectar of all times, we went to the Algarve - the southern region of Portugal - where we found the sweetest and juiciest oranges, born from the perfect balance between sun hours and soil properties. A smooth and succulent nectar, with the aroma of fresh fruit. Nectars naturally taste better when they are made only with real fruit juice. This is why we do not use concentrates.
Ingredients: Orange juice and pulp, water, sugar and antioxidant: ascorbic acid.